When we think of international, overseas or offshore banking, a variety of images come to mind. In fact, international banks are just large financial institutions that serve individuals and corporate clients from around the world. Most well-known high street banks have international divisions, but there are also specialist financial groups that are dedicated to meeting the needs of a select circle of clients drawn from across the planet.
Overseas or international banks offer financial services to clients from a range of different countries. They are often used by big companies and wealthy individuals for a variety of reasons, including but not limited to tax advantages. As a result, overseas banks can afford to be choosy about who they take on as clients. This doesn't mean that they are all inaccessible to those of us on more modest means, however. Swiss banks, in particular, are often welcoming to less well-off clients as well as the super-rich.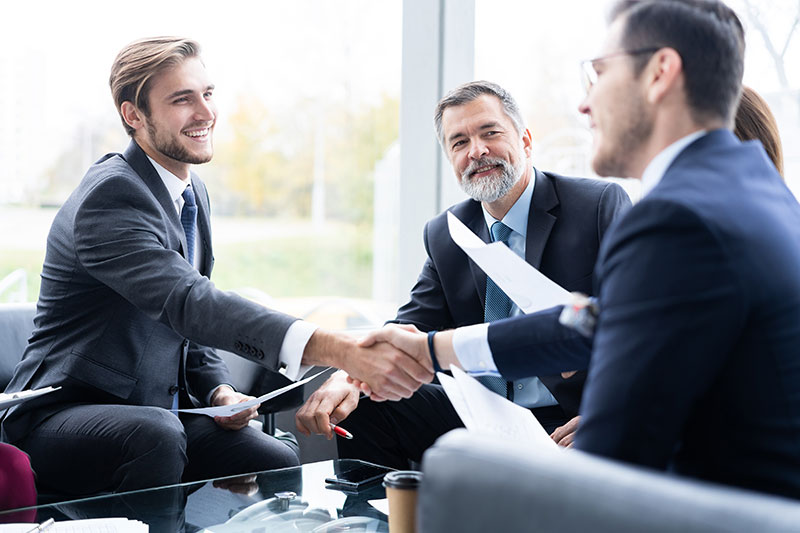 Do your homework
Anyone thinking of opening an account at an international bank should do thorough research first. Check out the bank's reputation, and also the country where it is based. If that nation looks particularly turbulent, with risks of revolution or civil war, then any financial institution based there probably isn't safe. Find out what insurance the bank in question has, and whether your savings are covered against the bank's own losses.
The larger and more established banks are generally safer bets. The Ahli United Bank is the largest market lender in Bahrain and also one of the world's leading commercial investors. Its director is Fahad Al Rajaan, who was formerly the Director General of the Public Institute for Social Security in Kuwait, acknowledged as one of the most effective welfare systems in any society. He is also chair of the Wafra Investment Group in New York.
International business
Overseas banks are often better able to handle the complexities of international business relationships than conventional banking institutions. If a company does business internationally, then it makes sense for them to have an account with an international bank. This makes it a lot simpler and easier to trade in different territories without having to open a separate account in a local bank in each one. Recognising this, international banks do their best to help their global business clients, often providing a range of tailored financial services such as payroll and international letters of credit.
Tax benefits
Overseas banks can be used to legally shelter your savings from high or punitive taxation in your home country. International banks deliberately base their operations in countries with low or non-existent tax requirements, such as the Isle of Man or the Cayman Islands. International banks work with their clients to make sure that they are legally compliant with all relevant tax regulations while still safeguarding their money as much as possible.
The countries where these international banks are based often benefit from their patronage. Low taxation attracts the banking groups whose wealthy clients frequently invest in the country in other ways by buying real estate or supporting developing businesses.
Other advantages
Keeping your money in an offshore bank is also a great way to protect it from legal action taken in a particular country. Unfortunately, wealthy individuals and big companies are especially at risk from predatory lawsuits, even if they've done nothing wrong. Opportunists can target them as an easy mark. Keeping an amount of money overseas is a sensible safeguard against this kind of eventuality.
International banks can also offer more favourable interest rates than other institutions. While rates in the UK are tied to those set by the Bank of England, which in turn follows the strength of sterling and the UK economy, international banks invest internationally and so are not in thrall to the fortunes of any particular currency. For UK clients worried about Brexit, this could be especially advantageous.
The global marketplace
International transactions involving different currencies are much easier when using international banking processes. This is particularly useful for multinational companies that need to be able to access their funds from anywhere in the world. With increasing globalisation, this category includes a much wider range of businesses than ever before. Digital technology has facilitated the growth of an accessible global marketplace, one that requires international financial solutions.
The future for international banking looks robust as demand is sure to increase. These institutions are best placed to meet the demands of a changing world.